Thank goodness SDCC is over. I won't have any more surprise news to cover. I also have a ton of other things to cover as well.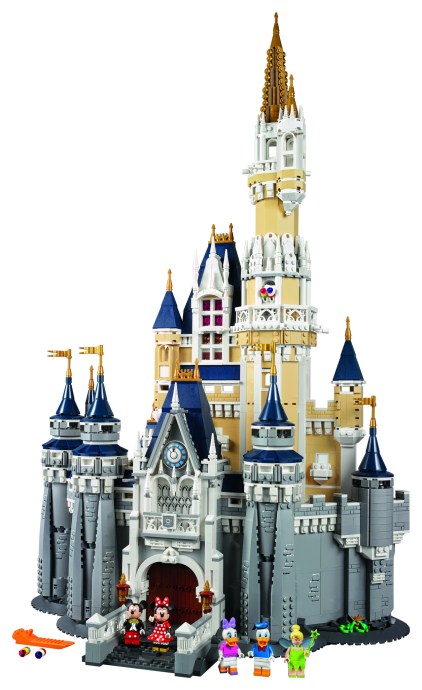 (Image from
Brickset.com
)
Though this has been on the internet for a while, LEGO has unveiled the new Disney Castle set on Facebook. It's up for sale eventually with a price tag of 350 dollars.
LEGO also unveiled the new LEGO Batman Movie sets for 2017.
I think I may try and get the Batmobile set. I do like all the new variants for Batman, Robin, Batgirl, Joker and Harley Quinn.
Also unveiled at San Diego Comic Con was a new series call Brick Headz, which were exclusive there, but will be able to be purchased by others in 2017.
These are really similar to the
Cube Dudes
that were released a while ago or Mega Bloks'
Kubroz
.
Also for Superhero Fans, two exclusive figures were released, the new Captain America from the most recent comics and Atom from Legends of Tomorrow.
These figures may be for sale on Ebay eventually, but you may have to sacrifice 100-200 dollars for one figure.
Also, LEGO Minifigures series 16 was officially shown on LEGO's Facebook page.
You can view the rest of the images
here
.
Also, the next wave of LEGO Dimensions was revealed.
I personally want the E.T. set. I have made a list of all the sets
here
.
That sums up all the news that i have found in recent weeks. As always, thanks for reading!